About Montavilla Sewing Centers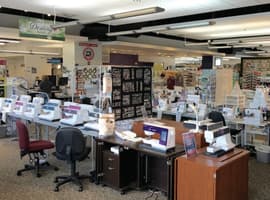 The Largest Selection in Oregon!
At Montavilla, you'll find the largest selection of new & used sewing machines and sewing furniture in Oregon, which can be overwhelming. But don't worry! We'll help you narrow down the options quickly to find the perfect machine to suit your needs.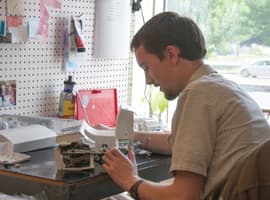 Factory Trained Service Technicians
Having machine issues? Just bring your machine in any time and one of our factory trained service technicians will take a look at it. With generations of combined experience, we'll diagnose your problem free of charge, and recommend the best next steps to get you sewing again in no time.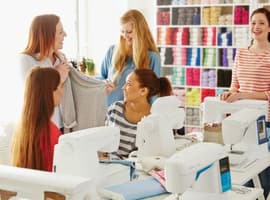 Tons of sewing classes, clubs, and events
Need to learn some new techniques or brush up on your pattern reading skills? Just sign up for one of our classes, clubs, or events! We have tons of options for all skill levels, so take a look at our calendar to see what fits best!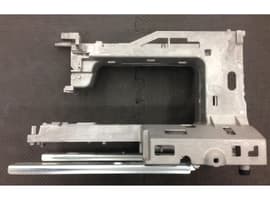 Top Quality + Best Value = Perfect
Though we have a huge selection, we don't carry everything because frankly, not all sewing machines are created equal. We only carry products that we believe are top quality and worth your hard earned money, and that won't break down in 3 months or give you tons of headaches.
A Family Business, In Portland Since 1949.
We've served the Portland, Oregon sewing community for three generations since 1949, and will continue to do so for years to come.
We Put Community First
When you shop at Montavilla, you're doing more than just purchasing a sewing machine; you're joining our family. Over the years, we've created a huge community of sewing enthusiasts, hobbyists, DIY'ers, and small business owners who have gained a wealth of sewing knowledge and experience. We've also been lucky enough to partner with some organizations that share our same interest in helping individuals, organizations, or communities in need. Here are a couple of inspiring organizations that we help support:
Quilts of Valor
The Quilts of Valor Foundation is a non-profit whose mission is to cover U.S. service members and veterans touched by war with comforting and healing Quilts of Valor. With local chapters all over the U.S., Quilts of Valor volunteers donate fabric or help create quilts to present to veterans of all ages. Montavilla is proud to host the Portland, OR chapter, the largest in the U.S., with monthly meetings at our Portland, Beaverton, and Gresham locations. Please contact us if you're interested in contributing, and visit the Quilts of Valor website below for more information.
Read More
Cares Northwest
Child Abuse Response and Evaluation Services (CARES) Northwest is a collaborative, community-based medical program. CARES Northwest's mission is to stop child abuse and neglect through multidisciplinary prevention, medical evaluation, and ongoing treatment in partnership with our community. We host a monthly Cares NW quilting group at our Lake Oswego location, in which anyone can stop by and help make quilts to donate to Cares NW.
Read More