About Montavilla Sewing Centers
The Largest Selection in Oregon!
At Montavilla, you'll find the largest selection of new & used sewing machines and sewing furniture in Oregon, which can be overwhelming. But don't worry! We'll help you narrow down the options quickly to find the perfect machine to suit your needs.
Factory Trained Service Technicians
Having machine issues? Just bring your machine in any time and one of our factory trained service technicians will take a look at it. With generations of combined experience, we'll diagnose your problem free of charge, and recommend the best next steps to get you sewing again in no time.
Tons of sewing classes, clubs, and events
Need to learn some new techniques or brush up on your pattern reading skills? Just sign up for one of our classes, clubs, or events! We have tons of options for all skill levels, so take a look at our calendar to see what fits best!
Top Quality + Best Value = Perfect
Though we have a huge selection, we don't carry everything because frankly, not all sewing machines are created equal. We only carry products that we believe are top quality and worth your hard earned money, and that won't break down in 3 months or give you tons of headaches.
A Family Business, In Portland Since 1949.
We've served the Portland, Oregon sewing community for three generations since 1949, and will continue to do so for years to come.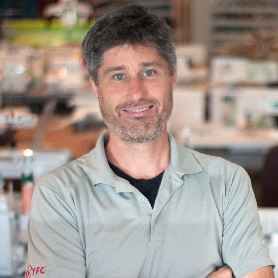 "Since 1949, it has been our family's mission to help inspire everyone to enjoy a love of sewing. Through friendly customer service, competitive prices, expert advice, and generations of experience, we will continue to do so for years to come. Welcome to our family."

Sincerely,
Brett Moore, President
(3rd generation)
Montavilla Sewing Centers