Our Most Popular Products & Videos of 2022!
December 29, 2022
As 2022 comes to a close, we thought it would be fun to see what the most popular things were at Montavilla over the course of the year. So here you have it, a list of the most popular, best selling machines & fabric purchased at Montavilla in 2022, plus our most popular videos!
Our Most Popular Machines of 2022!
(Including sewing, quilting, embroidery, longarm, sergers, cover stitch, & cutting machines)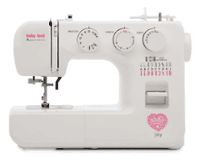 Though the Baby Lock Joy is an excellent sewing machine for anyone, it's our go-to machine for parents looking for an easy to use, good quality machine for their little ones. With all the basic utility stitches beginners need, a lightweight but sturdy metal frame, a needle threader, and a 25 year factory warranty, you can't go wrong!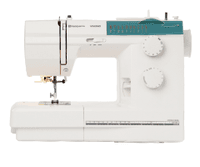 The Emerald series machines have been top sellers ever since they first came out in 2006. The 118 is the heavier duty model of the bunch, with a stronger motor, speed control slider, and needle up/down feature, which gives it a leg up over the Emerald 116, and other similar models in this price range. Plus it has a one-step buttonhole & needle threader. It also includes lots of presser feet and a hard shell case, which brings an even better value to an already amazing machine!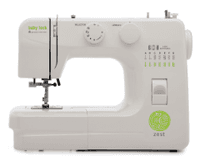 The Baby Lock Zest is an amazing option for tighter budgets. It's one of the least expensive machines we currently carry new, but it still has a handful of sewing stitches, stretch stitches, and a 4-step buttonhole, plus it includes a 25 year factory warranty. If you're looking for a top quality sewing machine for less than $200, this is one of the best options available!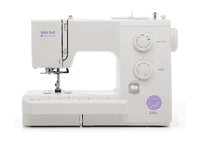 The Zeal is an excellent choice for those looking for a basic machine with a few more stitches and added conveniences. It includes 25 stitches, including all the basic utility stitches you'll need, plus some decorative stitches and a one-step buttonhole, which allows you to effortlessly create buttonholes to the correct size of your button, with minimal effort.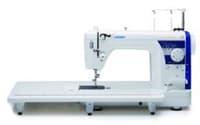 Many of you wanted a machine to handle your heavier duty projects, or you were hoping for the best quality straight stitch that a new machine could offer, or you dreamed of a machine with a larger sewing arm that you could set up for free-motion quilting, or all of the above. The Juki Haruka TL-18 covers all those bases and more. It says a lot that such a specialized machine became one of our top five most popular machines in 2022.

Our Most Popular Embroidery Machines of 2022!

The Pfaff Creative Icon 2 took the top spot in the embroidery machine category, and boasts many cutting edge technological achievements designed to make your sewing & embroidery experience easier, more streamlined, and more fun! With A.I. assistance, voice controlled operation, and thousands of embroidery designs at your fingertips (thanks to the Icon 2's built-in wifi and an optional MySewnet Library subscription), it's one of the most innovative machines we've seen in years. Stop by any Montavilla location to see why so many customers chose the Icon 2 as their embroidery machine of choice!

Now in its third iteration, the Brother Luminaire series continues to amaze and impress. Brother has always been on the cutting edge of embroidery machine technology, creating top quality machines that are also incredibly easy and intuitive. The XP3 is no different, with a long list of advancements that make the machine an absolute joy to use. Plus, Brother is the only machine brand that officially works with Disney designs, so if you have a Disney fan in your life, a Brother embroidery machine is a must have!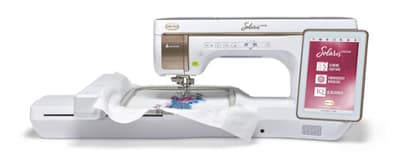 With the Solaris Vision, Baby Lock continues its tradition of building easy to use, innovative machines that continue to push the boundaries of what a home sewing & embroidery machine can do. Want to take a picture that your grandchild drew & turn it into an embroidery design with just a few clicks? No problem. Want to embroider a continuous border around your quilt without doing a ton of math? Sure, the Solaris can do that, and so much more. Stop by to see why so many people love it!
Our Most Popular Sergers & Cover Stitch Machines of 2022!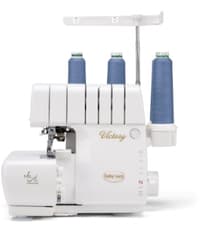 This machine, and it's ranking, shouldn't need much of an explanation. The Baby Lock Victory is one of the most popular sergers of all time, is one of the most reliable sewing-related machines ever made, and is also one of the easiest to use sergers around. All of that is why it was our best selling serger in 2022, and actually became our 7th most popular machine overall in 2022.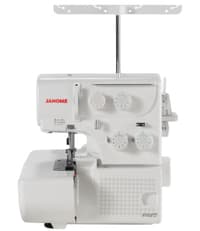 If you're looking for a great quality but lower priced serger, the Janome 8002D is a great contender. It's a basic 4-thread serger with color coded thread guides, differential feed, and built-in rolled hem capability.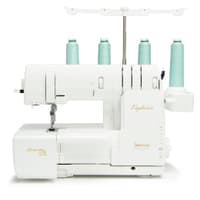 If you already have a 4-thread serger that you love, the Baby Lock Euphoria cover stitch machine should be next on your list. It has an air threading system for the looper and needles, so it's a breeze to thread (literally), a larger area to the right of the needles (5", so it's easier to hem your garments), and so much more.

Our Most Popular Fabric of 2022!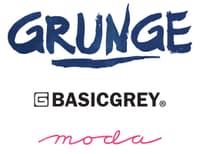 #1 - Moda Grunge
Why is it #1? Probably because there are lots of color options, and the fabrics can work in almost any situation. We have a large selection at our Lake Oswego location, so come take a look!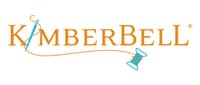 #2 - Kimberbell
Kimberbell has taken the sewing & embroidery world by storm in the past few years, with their ever expanding line of adorable & fun products and projects. Their fabric line (released by Maywood Studio, another fabric favorite) is a perfect extension of their fun, lighthearted vibe. Available at Portland, Lake Oswego, and Gresham locations.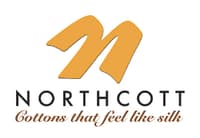 #3 - Northcott
We absolutely love the project panels from Northcott, and our customers have connected especially strongly with their naturescape-inspired prints. Available only at our Lake Oswego store.
Our Most Popular Videos of 2022!
From our YouTube Channel.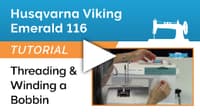 Since the Emeralds are some of our most popular machines, our Emerald tutorial videos are also some of our most popular videos. Karen's tutorial on threading & winding a bobbin topped our list for 2022!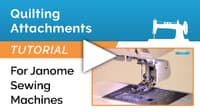 Our second most popular video was this informative tutorial about all the different quilting attachments compatible with Janome sewing & quilting machines. If you're new to quilting, it's a must watch!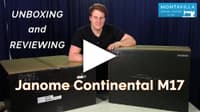 Watch while Calvin unboxes and reviews the amazing Janome Continental M17 sewing, quilting, and embroidery machine. If you're curious about this machine and all the accessories that comes with it, this one is a must see!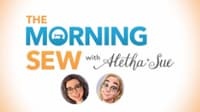 Our weekly morning show has been a customer favorite this year. Tune in to our Facebook Page on Tuesdays at 10am to watch Aletha & Sue (and sometimes special guests) chat & joke about all sorts of things, but mostly sewing & embroidery tips & tricks, new products, fun projects, and upcoming events at Montavilla!
Categories: News
Recent Articles
All locations now open 10am - 5pm, Monday - Saturday.
Resources for sewing masks
Update on Business Hours and Montavilla Services
Keeping Up With KimberBell
Montavilla Sewing in Lake Oswego Grand Opening Events!