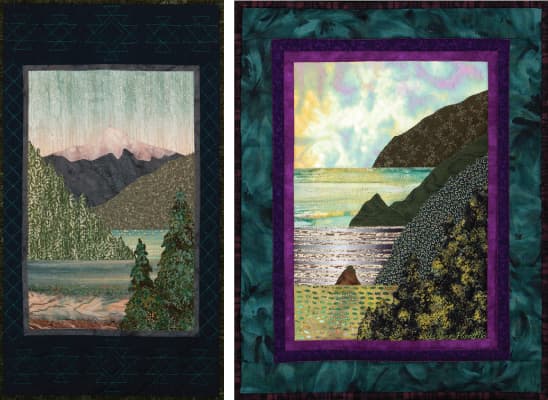 Bella Vista Mini Landscapes
This class is aimed at those who are interested in landscape quilts but are not ready to tackle a multi-session class and complex appliquéd project. These scenic landscape projects are smaller, simplified and fused resulting in instant gratification. Once the fabric is chosen, these mini quilts go together quickly and can then be finished with borders to make a small wall hanging measuring approximately 10"x 12" (smaller pattern) or 14" x 20 (larger pattern). There are nine different patterns to choose from (pattern purchase required) and each pattern includes both sizes. The focus of the class will be on using fabrics creatively to get marvelous effects in pictorial quilts. Skill Level: Beginner and up.
Schedule
Upcoming Classes
Location
Instructor
Price
Enroll
Cancellation & Refund Policy
Class, club, and event fees are nonrefundable. You must cancel 72 hours before the first session of the class, club, or event to receive store credit or apply the fee to another class, club or event. However, if the instructor or Montavilla Sewing Centers has to cancel a class, club, or event, you have the option for a store credit or full refund. Students must bring their own machines to all classes, unless otherwise noted. We request that you do not bring children or guests to the classes. Thank you!