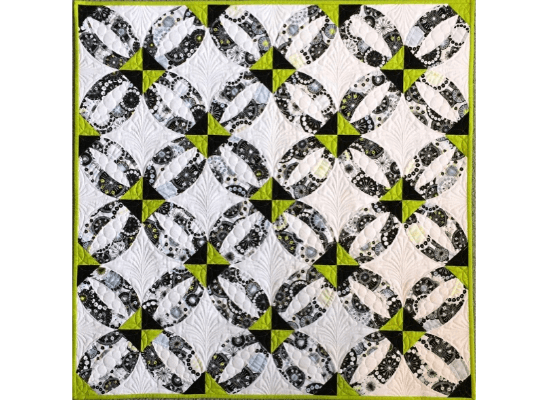 Secrets of the Quick Curve Ruler
Make the most of the versatile Quick Curve Ruler and/or QCR Mini Ruler from Sew Kind of Wonderful! Dawn will share her special tips for cutting, sewing, and pressing curves. You'll learn how to "read" the rulers, cut accurate curves every time, sew concave and convex curves together without using a single pin, and square up your blocks. You'll have fun making practice curves. Although this is primarily a techniques class, Dawn will help you get started making a quilt from one of the many patterns offered by Sew Kind of Wonderful.
Required: Quick Curve Ruler or QCR Mini by Sew Kind of Wonderful
Wearing a face mask is required while attending in-store classes, clubs, or events at Montavilla Sewing Centers. Thank you for your cooperation.
Schedule
Upcoming Classes
Location
Instructor
Price
Enroll
Cancellation & Refund Policy
Class, club, and event fees are nonrefundable. You must cancel 72 hours before the first session of the class, club, or event to receive store credit or apply the fee to another class, club or event. However, if the instructor or Montavilla Sewing Centers has to cancel a class, club, or event, you have the option for a store credit or full refund. Students must bring their own machines to all classes, unless otherwise noted. We request that you do not bring children or guests to the classes. Thank you!