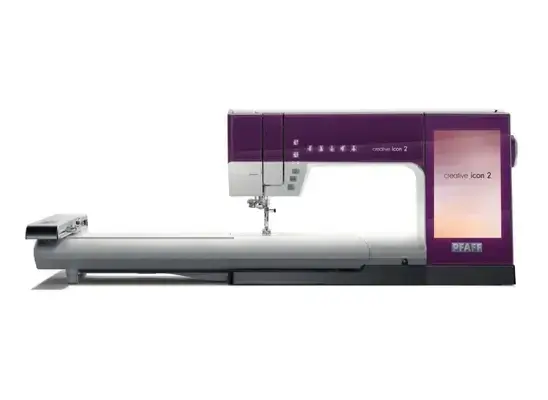 Pfaff Creative Icon 2 Club
Led byChristina Potter
Requirements: Pfaff Creative Icon 2 machine purchased from Montavilla Sewing Centers.

Please Note: Clubs may only be signed up for by contacting us directly.
Schedule
Upcoming Meetings
Location
Instructor
Price
Enroll
October 17, 2023
November 21, 2023
2:00 pm - 5:00 pm
2:00 pm - 5:00 pm
Lake Oswego
Christina Potter
$119.95 per year

email hidden; JavaScript is required

to enroll!
September 27, 2023
October 25, 2023
November 22, 2023
2:00 pm - 5:00 pm
2:00 pm - 5:00 pm
2:00 pm - 5:00 pm
Lake Oswego
Christina Potter
$119.95 per year

email hidden; JavaScript is required

to enroll!
October 19, 2023
November 16, 2023
10:00 am - 1:00 pm
10:00 am - 1:00 pm
Gresham
Christina Potter
$119.95 per year

email hidden; JavaScript is required

to enroll!
Cancellation & Refund Policy
Class, club, and event fees are nonrefundable. You must cancel 72 hours before the first session of the class, club, or event to receive store credit or apply the fee to another class, club or event. However, if the instructor or Montavilla Sewing Centers has to cancel a class, club, or event, you have the option for a store credit or full refund. Students must bring their own machines to all classes, unless otherwise noted. We request that you do not bring children or guests to the classes. Thank you!