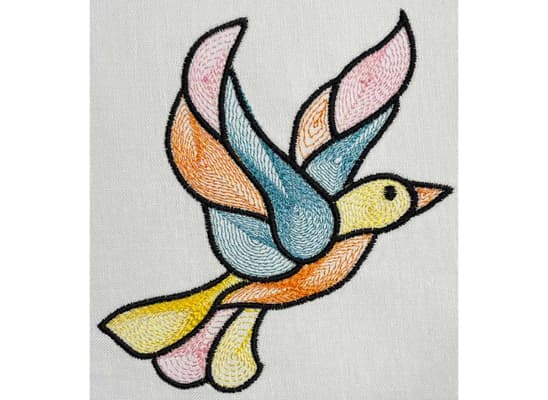 Embroidery A to Z with DJ Anderson
If you have an embroidery machine or want to know more about embroidery, you won't want to miss this event! DJ will discuss the various functions found in Floriani's Total Control U embroidery software. Learn about design creation and the core elements that make up an embroidery design, and explore various techniques such as appliqué, lacework, and more. DJ will be joined by a Floriani educator who will share all there is to know about stabilizer: the various types available, when to use each one, and how to combine stabilizers for beautiful stitch-outs.
Learn how to tell the difference between a good and bad quality design, even before stitching it out! Discover the tips and tricks that professionals have used for decades to turn out excellent embroidery. See an amazing demonstration of Floriani embroidery software, stabilizer and all kinds of Floriani products that will bring your embroidery to the next level.
You do not need to bring anything to this event, but you are welcome to bring your laptop if you like. Lunch and snacks will be provided.
Schedule
Upcoming Events
Location
Instructor
Price
Enroll
Cancellation & Refund Policy
Class, club, and event fees are nonrefundable. You must cancel 72 hours before the first session of the class, club, or event to receive store credit or apply the fee to another class, club or event. However, if the instructor or Montavilla Sewing Centers has to cancel a class, club, or event, you have the option for a store credit or full refund. Students must bring their own machines to all classes, unless otherwise noted. We request that you do not bring children or guests to the classes. Thank you!