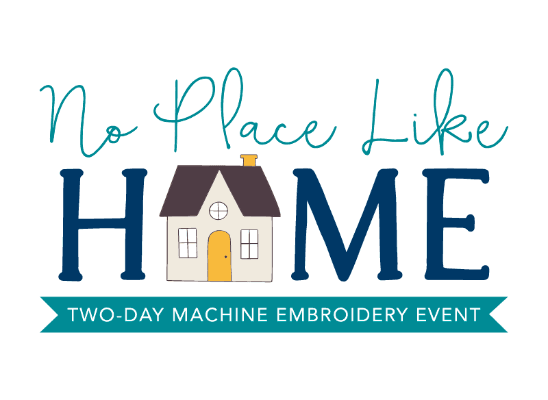 Kimberbell's No Place Like Home Virtual Event
Note - Participation in this event requires that you have a Facebook account.

In this two-day machine embroidery virtual event, you'll create one multi-pieced 22" x 22" pillow with background quilting, a flanged border, and a variety of beautiful blocks. Piece the heart in-the-hoop with dimensional Flexi Foam and add a cozy appliqué cottage with swirly floral chimney smoke. A Velveteen scarf with fringed tassels hangs in the hallway with a puffy hat and darling tote, while the charming weather vane says, "East or west, home is best!"
All of this will take place in a private Facebook group that we will set up just for this event. We will email you a link to join the group a week before the event. We look forward to seeing you there!
Schedule
Upcoming Events
Location
Instructor
Price
Enroll
Cancellation & Refund Policy
Class, club, and event fees are nonrefundable. You must cancel 72 hours before the first session of the class, club, or event to receive store credit or apply the fee to another class, club or event. However, if the instructor or Montavilla Sewing Centers has to cancel a class, club, or event, you have the option for a store credit or full refund. Students must bring their own machines to all classes, unless otherwise noted. We request that you do not bring children or guests to the classes. Thank you!