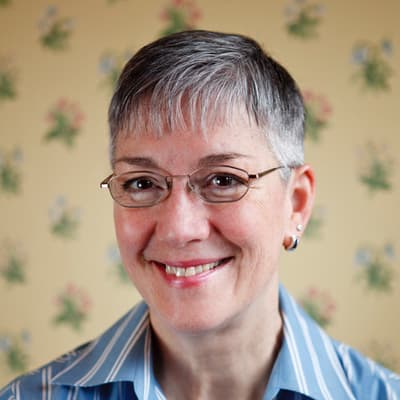 Dawn White
When Dawn was 11, her mother taught her to sew on a treadle sewing machine. For the next four decades virtually everything she wore was something she had made. Her love of quilting was sparked in the early 1980s when a friend taught her ow to hand piece an Ohio Star block.
Dawn made baby quilts for charity in the 1990s but drifted away from quilting until 2005, the year she took a transformative quilt class at a local quilt shop. After retiring in 2008 from a 30-year career in international education, she was finally able to indulge her passion for quiltmaking. Designing her own quilt patterns and teaching soon followed. In 2012 she started her First Light Designs blog (firstlightdesigns.com), which now has hundreds of followers.
Dawn is known for her love of color, precise stitching, pieced backs, and the whimsical names she gives her quilts.
email hidden; JavaScript is required