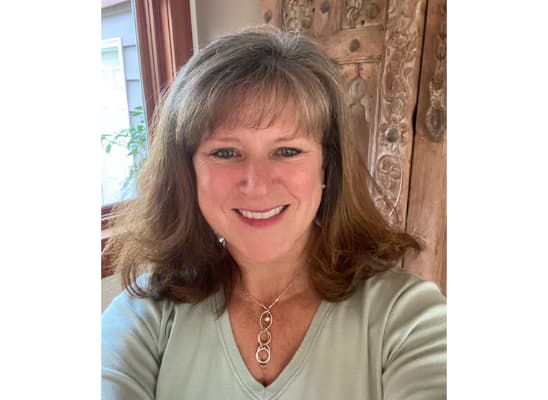 Jean Stewart
I was born and raised in Denver, Colorado. Moved to Seattle early in my career where I met my husband of 36 years. We are blessed with two daughters and one son in law. Recently my husband was offered an exciting career opportunity in Portland so here we are!
I have had the sewing bug since I was a little girl. My mother taught me the basics of dress making. She wanted to share her craft that had been handed down to her from her mother and grandfather who was a professional tailor. I continued with my love of fabric and design through college where I graduated with a Bachelor of Science in Clothing and Textiles.
From there I spent over 20 years in the retail world of women's clothing.
When my girls were little, I started designing and sewing wedding dresses. My husband built me a fabulous studio in our basement which enabled me to stay home with my children and still have a creative outlet. My studio was also a place far away from the daily activities to escape and make a mess that didn't need to be cleaned up continually.
I have recently retired and finally have the time to spend on my creative outlets. I love to paint with watercolors and acrylics, and I am relearning how to play the piano. But mostly I finally have the opportunity and time to share my craft with fellow sewist where I can pass on my love of working with fabric and creating beautiful designs.
I hope that you can join me on a sewing journey where we can learn the art of creating wonderful pieces of clothing that you will want to wear repeatedly and be proud to say, "I made this"!
email hidden; JavaScript is required