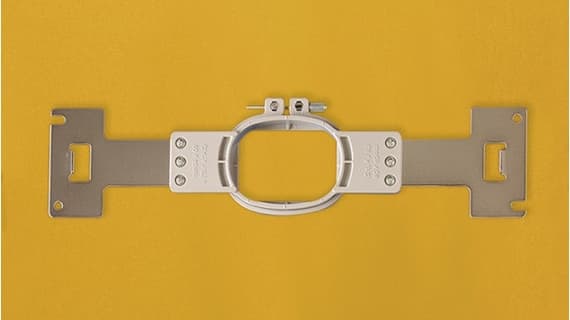 Pre-Owned Machines Available
Contact Us for Current Inventory!
Baby Lock 1-1/2" x 2-3/8" Embroidery Hoop
By Baby Lock
This product is not available for purchase online. Please Contact Us for pricing & purchase options.
* Fits Models BMV10, BNT10L, BNT10, BND9-2, BND9, BNAL, BMP9, BMP8, EMP6
Small embroidery projects such as children's clothing, cuffs and polos require a small hoop for the best stability. For these, use the 1-1/2" x 2-3/8" (40mm x 60mm) hoop. This hoop is specifically made for your Baby Lock machine, so it fits perfectly and is recognized by machine sensors (on machines with this feature).