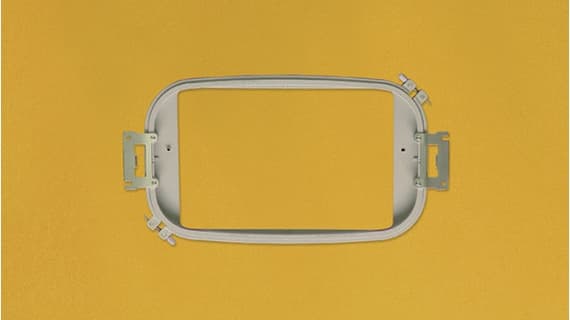 Pre-Owned Machines Available
Contact Us for Current Inventory!
Baby Lock 7-7/8" x 11-3/4" Embroidery Hoop
By Baby Lock
This product is not available for purchase online. Please Contact Us for pricing & purchase options.
* Fits Models BMV10, BNT10L, BNT10, BMT6, BND9-2, BND9, BNAL, BMP9, BMP8, BMP6, EMP6
Don't waste time repositioning your fabric on large projects. Get a hoop that can fit it all! The 7-7/8"x11-3/4" (200mm x 300mm) hoop is great for large projects that require extra support. This hoop is specifically made for your Baby Lock machine, so it fits perfectly and is recognized by machine sensors (on machines with this feature).