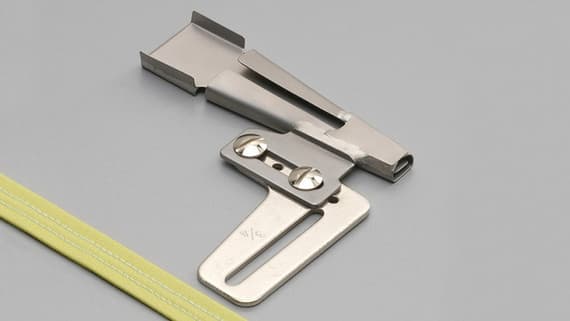 Pre-Owned Machines Available
Contact Us for Current Inventory!
Baby Lock Belt Loop Binder 3/4"
By Baby Lock
This product is not available for purchase online. Please Contact Us for pricing & purchase options.
Don't let the name fool you! You'll have plenty of options with this foot. Easily create straps, drawstrings, decorative trim, purse handles and of course, belt loops. This binder takes all of the work out of bias strips by folding and pressing them for you.