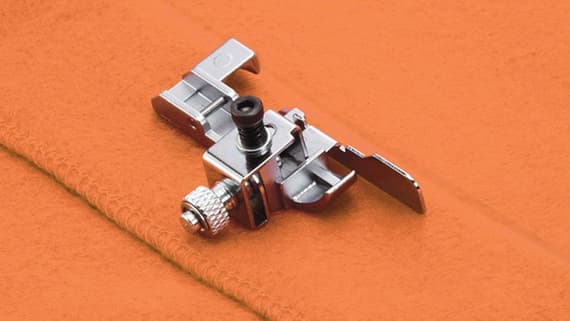 Pre-Owned Machines Available
Contact Us for Current Inventory!
Baby Lock Blind Hem Foot
By Baby Lock
This product is not available for purchase online. Please Contact Us for pricing & purchase options.
* Fits Model BL480A
One foot for both blind hemming and attaching lace. On the blind hem, the hem is trimmed, serged and sewn in one operation. This foot is also useful for sewing lace together or sewing lace borders onto a project and even-width flatlocking.