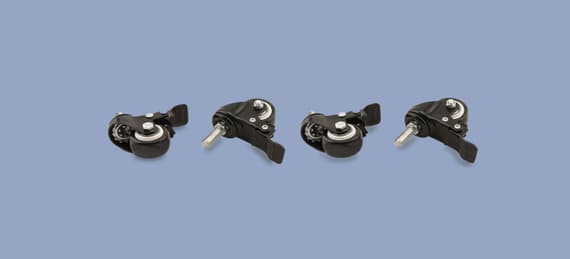 Pre-Owned Machines Available
Contact Us for Current Inventory!
Baby Lock Casters for Regent Table (Set of 4)
By Baby Lock
This product is not available for purchase online. Please Contact Us for pricing & purchase options.
* Fits Frames BLTRT18
These casters are designed to attach to the legs of the Regent Table to allow for the table to be moved easily. Then secure the table in place by engaging the locking tabs.