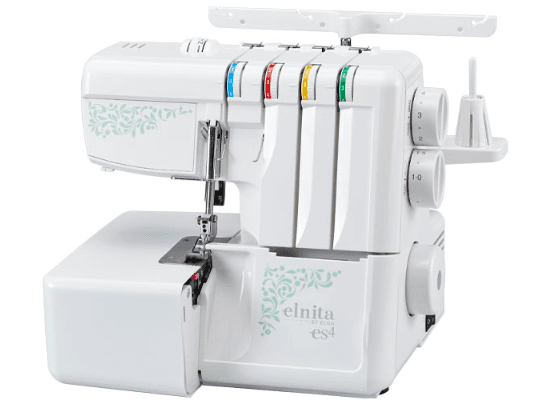 Pre-Owned Machines Available
Contact Us for Current Inventory!
Elna Elnita es4
By Elna
$449.00
This product is not available for purchase online. Please Contact Us for pricing & purchase options.
Discover the world of overlockers in a simplified way and with operation made easier than you ever thought. With the elnita es4 you will find your best ally! This overlock model allows you to neatly cut, hem and sew in on one machine and in no time.
Overlocker
2/3/4 Thread
1,300 stitches per minute
Length of feed 1.0~5.0
Cutting width using left needle 5.3~7.3
Cutting width not using left needle 3.1~5.1
Chaining width using left needle 5.5~7.5
Chaining width not using left needle 3.3~5.3
LED lamp
Adjustable thread tension
Screwdriver
Screwdriver (Small)
Needle Set
Tweezers
Lint Brush
Net
Spool Holder (Large)
Oil
Needle Threader
Foot Controller
Instruction Manual
Dust Cover
Accessory Box